A secluded camping ground set far from civilization. Not like the Entreprise ship, but still pretty far from civilization.
It's where the Danube Delta and the Black Sea join forces to encompass the spirit of untamed nature.
As the little brother of the Green Village Resort, we take pride in cherishing a sustainable place for nature lovers.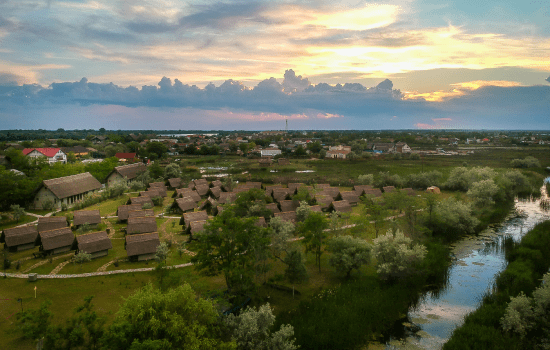 NO FILTERS AND NO DELAYS!
CONNECT WITH THE NATURE UNDER THE STARRY SKY OR IN THE COMFORT OF A WOODEN HOUSE.
LOCAL AND INTERNATIONAL FOOD
Whether you're looking for a breakfast that will fuel your energy for the day or a dinner to end it, we serve traditional and international dishes to fit any taste. Our terrace can hold 150 seats, and our open-air bar will allow you to serve your coffee, beer, or long drink in a gorgeous setting.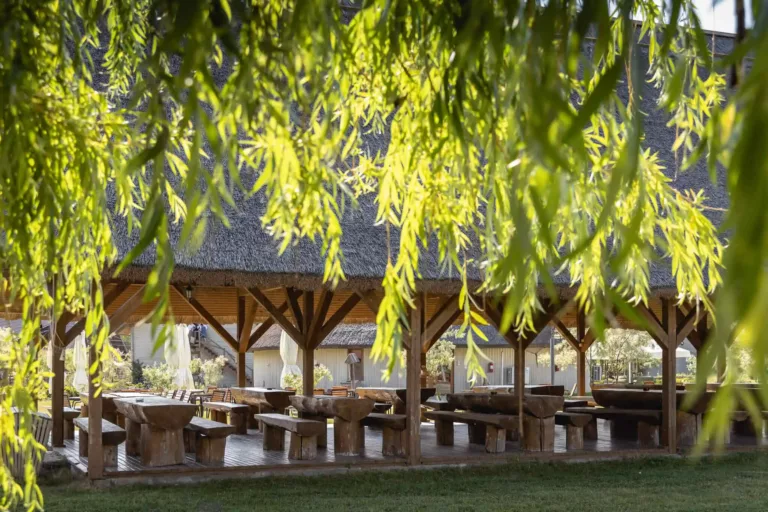 "Awesome campground. They offer everything you need! Nice facilities, awesome flair, and very modern! Can definitely recommend it for a couple of nights!"
WE ARE READY, WHAT ABOUT YOU?
Your ideal destination for a nostalgic getaway in the wilderness of nature.
BOOK ONLINE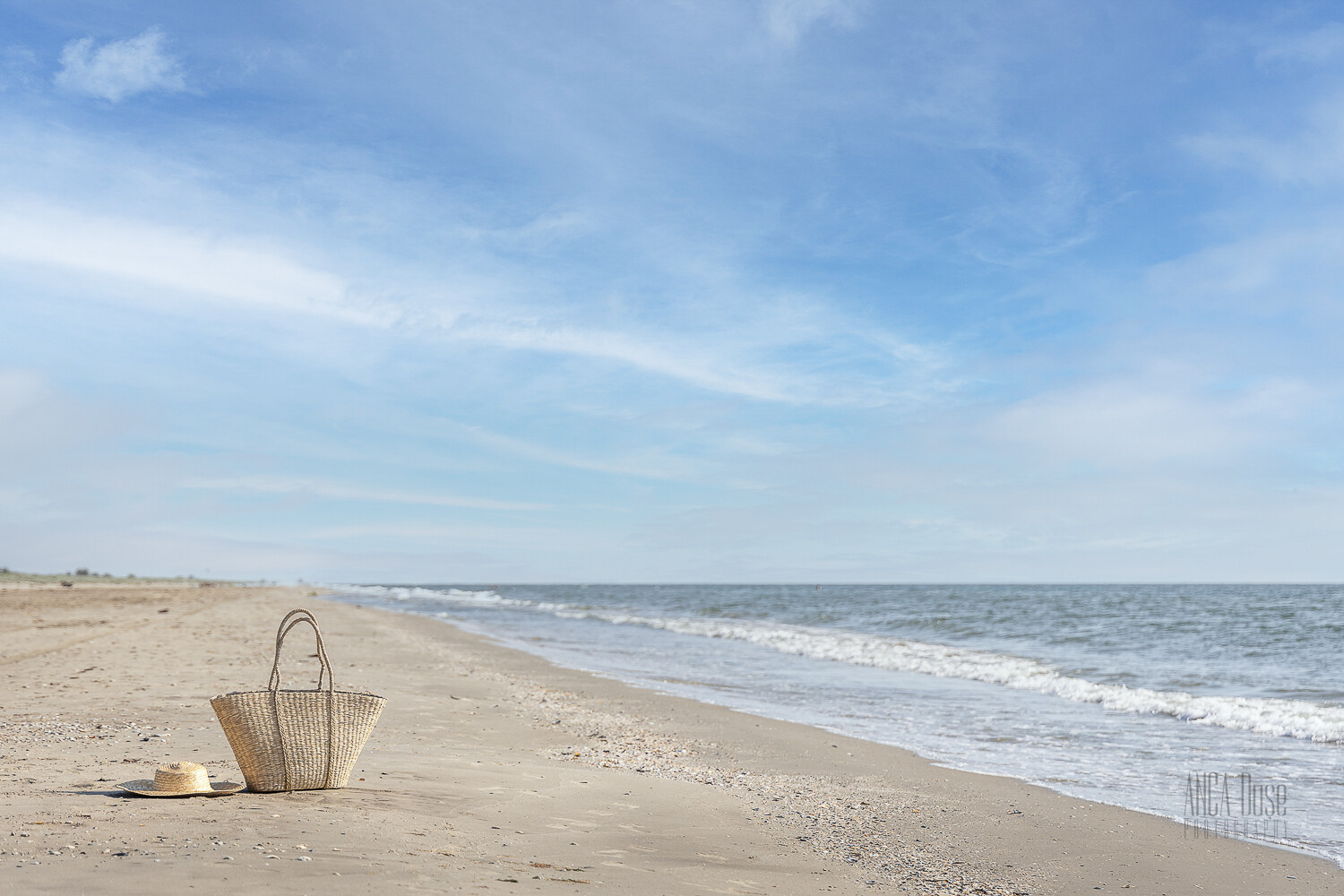 A hidden gem on the Romanian coast, located in the Danube Delta, one of the most biodiverse regions in Europe. Is known for its long stretch of golden sand, its crystal-clear waters and its tranquil atmosphere.
In addition to the natural beach, Sfantu Gheorghe village also has a rich cultural heritage and is home to a lot of historical and cultural attractions.
The jacuzzi in the Green Village neighbourhood is the perfect place to relax and unwind after a long day of exploring the Danube Delta. Is located on a deck and it offers stunning views of a lake covered with water lilies.
You'll love it! Whether you are looking to cool off, relax, or have some fun, the pool and jacuzzi are the perfect place to do it all. We hope to see you there soon!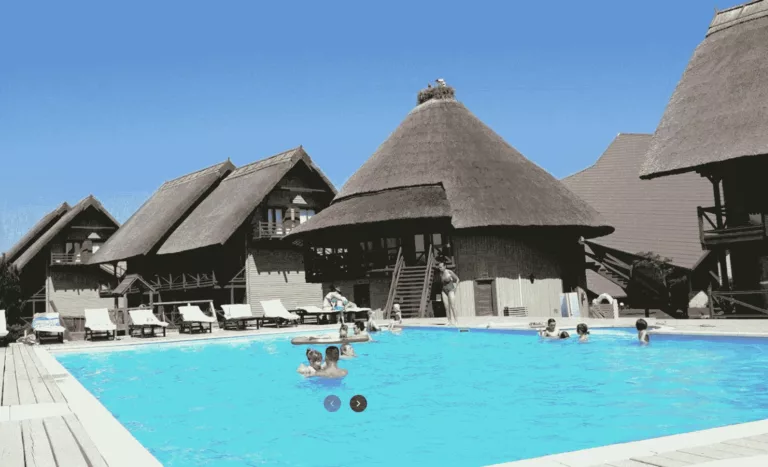 THE SIMPLE, BARE NECESSITIES
Green Dolphin Camping Facilities





What the Green Dolphin regulars say
"Favorite place on the Romanian seaside, we love to come here. The atmosphere is so lovely in the camping and there are many things to do in the summer. 🏖️ Beautifully designed place."
"Locație deosebită, organizare excelentă, meniu incredibil de bun și variat, servire impecabilă,
oameni calzi și săritori!."
"O locatie exceptionala! Tot resortul este foarte bine structurat si ingrijit."